There are many organizations out there with the same goal that we have; to work on building a better world for everyone.
In many of my articles I've highlighted relevant charities and non-profits, but usually I've done so as a side note. A list of options for my readers if they want to get involved in fighting for a good cause.
On last week's invitation for discussion, I received a thoughtful comment from a regular reader that requested that I go into a little bit more detail on some of these organizations. She also asked for some more information on how people can get involved with good causes on the ground level.
With that in mind, I thought we could take a look at an organization that will probably be familiar to everyone. No matter where in the world you live, there's a pretty good chance that you've heard of them, or even personally worked with or witnessed them in action.
They're out there working on the ground even as you read this.
If you've been paying attention to the news, you've probably noticed that the world is on fire right now. Canada is struggling with an epidemic of uncontrolled wildfires, Europe has been absolutely bogged down from coast to coast, and entire towns have been wiped off the map in Hawai'i.
When wildfires strike residential areas, there is no holding your ground. Fleeing your home with whatever you can carry is pretty much all you can do, and as a result, people are often left homeless and struggling with no shelter or supplies.
The people directly impacted by wildfires are in dire need of help from their fellow citizens. Fortunately, there are a few non-profits who have leapt into the flames to provide them that assistance.
One of the groups offering aid to victims of the firestorm is the Red Cross.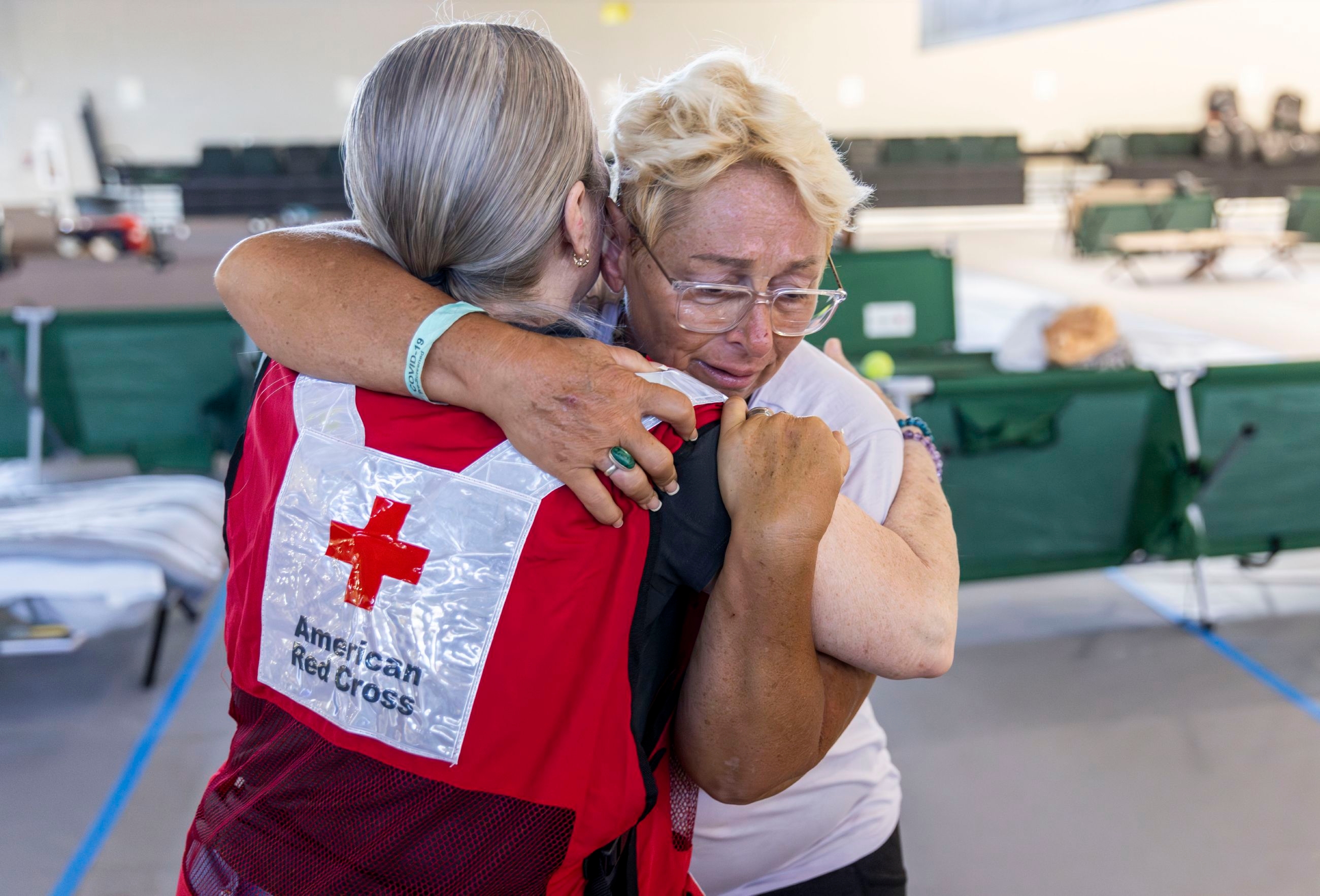 The Red Cross is one of the most famous and instantly recognizable movements in the world.
It has a glowing reputation for humanitarian aid, offering help to all in need. Medical services, charitable donations, and volunteer work on the ground- anything that needs to be done to get people through a crisis, the Red Cross will find a way to provide it.
They even show up on the small scale, offering local classes in first aid and CPR to interested civilians. I've personally attended a class of theirs to be certified, although I'm overdue to have it renewed.
The International Committee of the Red Cross is currently operating in over 90 countries. They provide assistance to people living through any kind of nightmare- climate change and natural disasters, epidemics of disease, and even armed conflict.
In fact, protecting and caring for the victims of armed conflict is where their origin lies.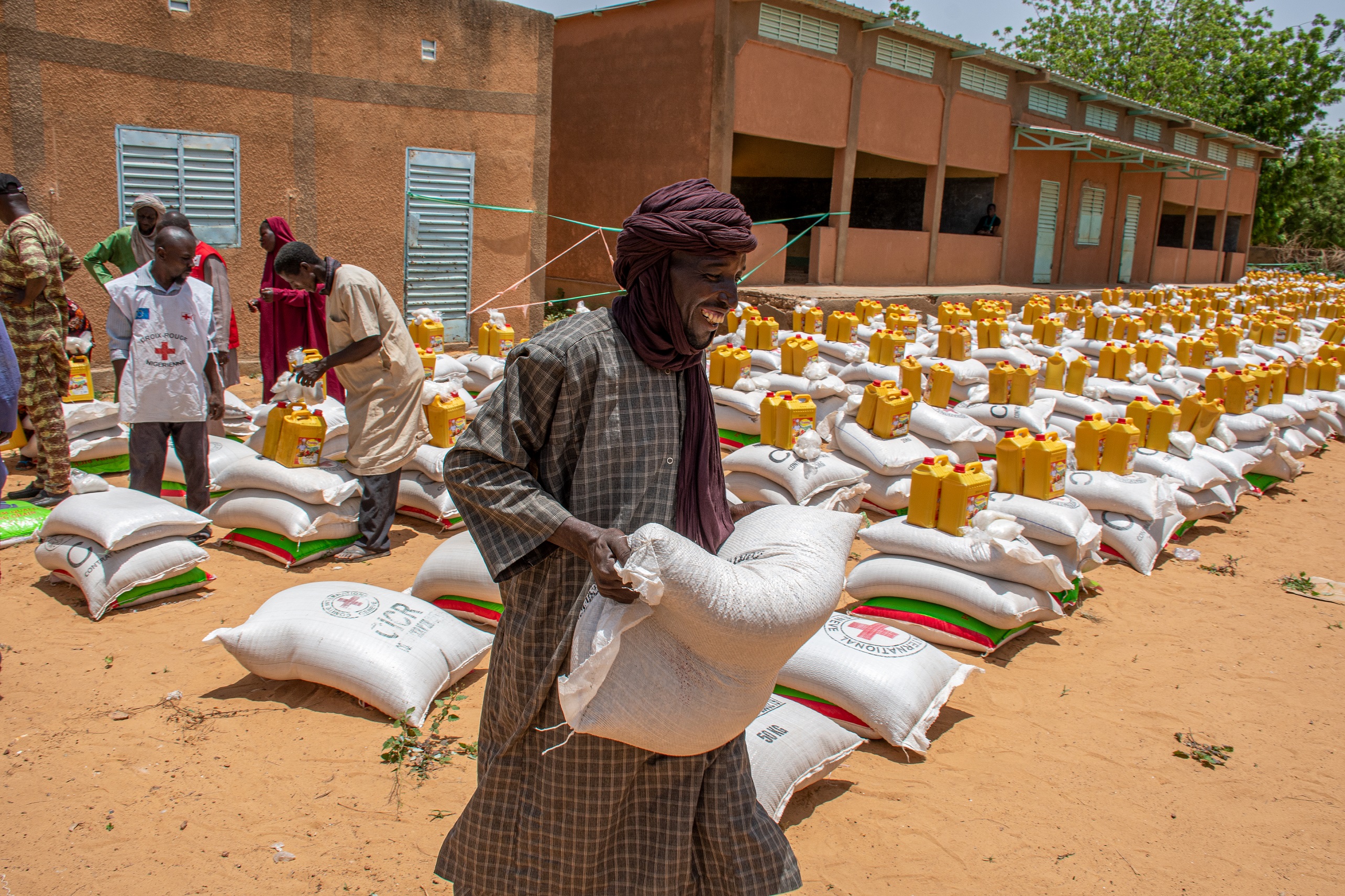 With a commitment to neutrality in every sense, from politics to religion, the Red Cross is perfectly positioned to help as many people as they possibly can.
The history behind the organization certainly resonates with me, and I'm sure it'll strike a chord with you, too. The origin of the Red Cross lies with a book by Jean-Henri Dunant.
Published in 1862 under the title, "A Memory of Solferino", the book detailed Dunant's experiences in organizing aid to the wounded soldiers of the Battle of Solferino during the Austro-Sardinian War.
After the circulation of the book amongst other humanitarians and philanthropists of the time, the principles and suggestions of the author led to the formation of the International Committee for Relief to the Wounded. This would become the precursor to what we now know as the International Committee of the Red Cross.
The Red Cross sigil is a color-swapped version of the Flag of Switzerland, recognizing the fact that many of the original members-including the co-founder Dunant, himself- were Swiss, based in Geneva.
Jean-Henri Dunant would later become the first recipient of the Nobel Peace Prize in 1901.
The history is fascinating, and well worth researching if you're as much of a nerd as I am. But for the moment, suffice to say they've been active and effective for well over a century.
Today, the Red Cross is a very well-respected volunteer organization. In Hawai'i, they're on the ground assisting the victims of the Maui fires. In Canada, they're helping survivors in British Columbia. They're in Ukraine, helping refugees escape the conflict.
They're even in the Lachin corridor, the only group currently operating there, providing medical care and assistance to desperate people caught in the blockade.
Where people need help, you'll find the Red Cross. And if you're looking for an organization to get involved with, either for donations or as a volunteer, look no further.
Branches of the Red Cross operate worldwide. As I said earlier, they're on the ground in almost 100 countries across the planet. I can virtually guarantee that if you look, you'll be able to find a branch operating near where you live.
If you want to get involved with providing humanitarian aid, or if you want to contribute to the world via donation and support, I'd encourage you to consider the Red Cross as a partner in your efforts.
Solidarity wins.